Discovery Hall Programs could not operate its summer camps without its incredible staff of counselors. The majority of these individuals are school year teachers, with many years of experience helping children learn, work through problems, and oversee their daily needs.
Our counselors are the backbone of our programs; they provide care, support, and supervision for our overnight campers. They have fun in activities alongside campers, enjoy games and downtime in the dorms, and are our caregivers when campers get hurt or sick while away from home. Along with having fun, they are also our rule enforcers. Counselors ensure campers are drinking enough water, applying sunscreen, eating enough to fuel them through hot, busy days, getting along with fellow campers, and obeying all rules and safety standards associated with the camp.
DHP Counselors are CPR and First Aid certified, and have undergone background checks, ensuring the safety of your campers while they visit and explore with us.
---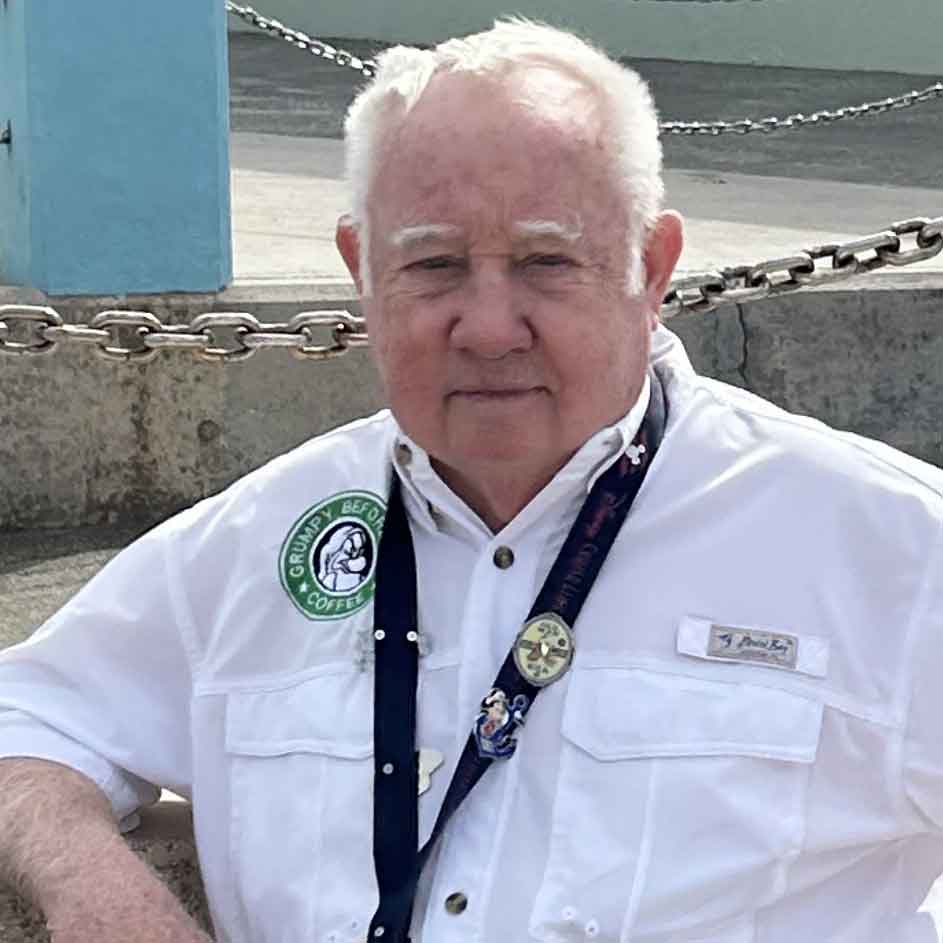 Marty Dunn - Lead Counselor
Marty Dunn is our head counselor. He has been with us for over 20 years. Marty is a retired Army officer and just retired from 24 years of teaching elementary school. He currently resides in Milton, FL.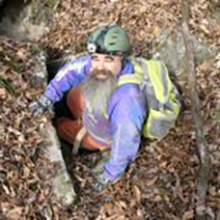 Ashley Allen
Ashley teaches science at Oneonta High School in Oneonta, AL and has attended numerous workshops at the Sea Lab in the past. When not teaching science, Ashley can be found across the state searching for fossils with the Alabama Paleontological Society or exploring Alabama's caves. His interest in our past is rooted in his experiences as an undergraduate and graduate student at Livingston University (now the University of West Alabama).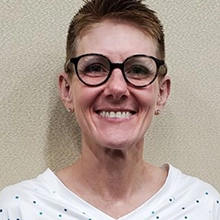 Lori Blubaugh
I am a counselor who loves DISL! I have worked as a camp counselor for many summers and I hope to do many more! Before becoming a community college instructor, I worked 8 years as a middle school science teacher who taught both physical and life science. Although I've been a part of many camps I always learn something new at each one!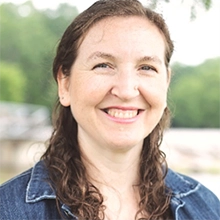 Donna Brunetti
I live in Cullman, but I grew up on Amelia Island in Florida. I have always been a beach girl! I started SCUBA diving at 13 and got my BS in Ocean Science from the University of West Florida. I took classes as an undergrad at DISL, and all of my children have gone through the HS course. I taught high school math and science for a private school before transitioning to public school. I am a graduate of UAB with a master's in education in science. I teach chemistry and marine science at Cullman High School. When I'm not teaching, I can usually be found crocheting something, beachcombing, or SCUBA diving somewhere.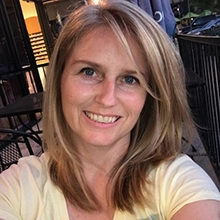 Nikki Cosper
Nikki was born and raised in Mountain View, CA, and moved to Sylacauga, AL in 2005. She received a B.A. degree in Natural Science at San Jose State University and a Masters in Education from the University of Montevallo. In addition to teaching 7th-grade life science, she is a voracious reader of books of all kinds, and is an avid horsewoman, specializing in dressage and jumping. She also teaches yoga in her spare time and enjoys painting landscapes and animals. Nikki loves marine science, and has enjoyed being a part of Dauphin Island Sea Lab, either participating in classes, camps or visiting, since 2006.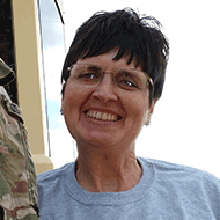 Angela Drown
Angela lives in Enterprise, Alabama and has taught various elementary grades for 12 years. This year she is teaching 3rd-6th grade gifted students. Angela received her Bachelor's degree in elementary education and Master's degree in gifted education from Troy University. She has three children and one grandchild and loves to garden and bake (not at the same time).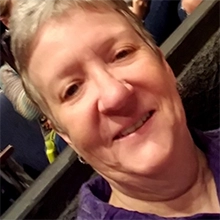 Myra Hicks
Myra is from Abbeville, Alabama. She recently joined The ATTA Library of S.T.E.M. & History in Abbeville as their Archivist and STEM Specialist. She is newly retired from teaching after 21 years. She taught 8th grade Physical Science her first 13 years in Eufaula, Alabama and finished her last eight years as the PLTW Pre-Engineering teacher at Dothan Tech in Dothan, Alabama. Her hobbies include deer hunting, reading, traveling, and anything techy. This will be Myra's fourth summer as a counselor at DISL.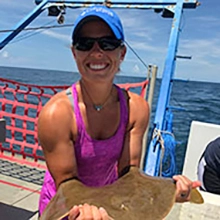 Chelsea Hiott
Chelsea "CC" Hiott has been a counselor at DISL for several years and LOVES the beach. Her first experience as a DISL attendee was in 2016 attending the Fins, Fishes, and Fisheries workshop for teachers and loved it! Chelsea has a Bachelor's degree in Biology & Criminal Justice as well as a Master's degree in Secondary Education in Biology. She currently teaches High school Science, girl's weight training and coaches three sports. She is married and has three dogs (all rescued) and three horses.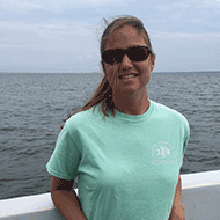 Kate Mann
Kate first came to DISL as a student 20 years ago! She then began bringing her own students down on field trips. Her first trip with them was the week of the BP oil spill in 2010. Kate has been a DISL counselor for several years and a middle school science teacher for 16 years. She earned a Bachelor's degree in Zoology and MEd from Auburn University and EdS in teacher leadership from the University of Montevallo.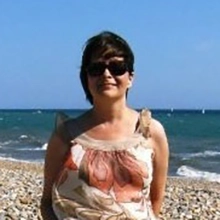 Victoria Pendley
Vicki has been a camp counselor at the Sea Lab since 2013 and loves it! She teaches gifted students in Baldwin County, Alabama. She holds a Master's Degree in Gifted Education. "I wish for..... learning to be like the world: busy, chaotic, and always in motion. Every learner to be part of our community. Learning to come from experiences. Creativity to be a habit. Mistakes to be viewed as opportunities. The freedom for learners to explore, discover & develop." Let's have fun together at The Dauphin Island Sea Lab!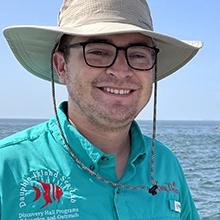 John David Phillips
This is John David's third year as a camp counselor at DISL! He loves learning alongside the campers and getting to know everyone at DISL! His favorite camp activity is the boat ride on the Discovery!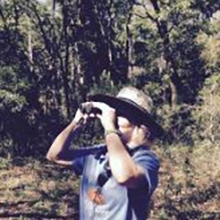 Elaine Piazza
Abby is a first time counselor who in her high school years participated in bay voyager camps and was a part of the first high school marine science summer course! She recently graduated from Texas A&M University and is pursuing her Masters at Dallas Theological Seminary! Her family has a house on Dauphin Island and has been a lifelong friend of the DISL and loves to share knowledge of the island and sea life!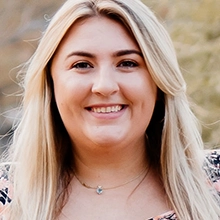 Abby Rehwinkel
She is a retired school counselor. She lives in North Alabama. She enjoys spending summer months as a counselor for Gulf Island Journey & Barrier Island Explorer.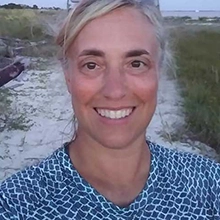 Lisa Richie
Lisa was born and raised in Calhoun County, Alabama and moved to Birmingham in 1990. She received a B.A. and a Master's in Elementary Education from the University of Montevallo. She began coming to the "Sunset Capital" in 1985. Lisa has been a counselor with DHP since 2017 and enjoys every minute of it! She has two children and one grandson, all who she introduced the wonders of Dauphin Island when they were young.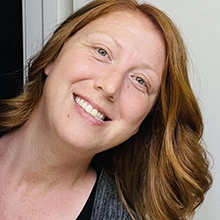 Morgan Sansbury
Morgan is a 2023 Top 5 Teacher of the Year Finalist for Bay District Schools in Panama City, Florida. She currently teaches Algebra 1 Honors, Geometry Honors, 7th Grade Accelerated math, Project Lead the Way Engineering, and Robotics at Tyndall Academy. When not at school, she enjoys spending time with her husband Kevin, two kids Kale and Madeline, and her two corgis Lilabet and Scout.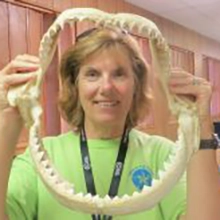 Rissa Stephens
Rissa currently spends time homeschooling her grandchildren, working as an evaluator for a major online university, and traveling after spending 26 years teaching fifth and sixth grades. She holds a specialist degree in curriculum and instruction from the University of Alabama, but she says, "War Eagle"!!!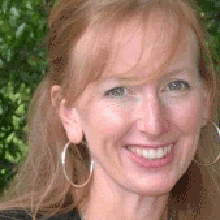 Carlyn Stinson
Carlyn fell in love with the DISL program when she visited with her daughter's gifted class in 2012. Carlyn earned a Bachelor's degree in Child Psychology and a Master's Degree in Secondary Language Arts. She teaches 7th-12th grade English at Billingsley High School. Prior to teaching, she worked for the YMCA as a Director of Children's programs, including weekends at Camp Cha-La-Kee. Carlyn has 3 children, a house full of pets, and loves to travel, read, and hike.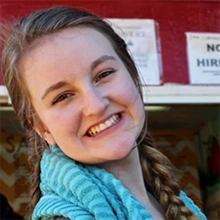 Emma Stinson
My name is Emma Stinson , and I am currently a junior attending Arizona State University studying Biological Sciences. This is my first summer counseling at the sea lab, but I attended camp when I was younger. My mom, Carlyn Stinson, has been a counselor for several summers, and I'm very excited to experience all the fun things she tells me about!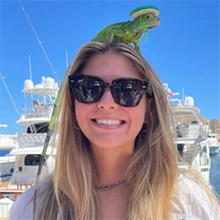 Amelia Winston
Amelia is a student at the University of Alabama pursuing a Bachelor's Degree in business and majoring in accounting. Born and raised in Birmingham, AL, she attended DHP summer camps throughout her childhood and loves to give back to the children at the camps that she cherished growing up! As this is her second summer as a counselor at DISL, her experience with kids grows into a passion for helping to make the camps as memorable for them as they were for her