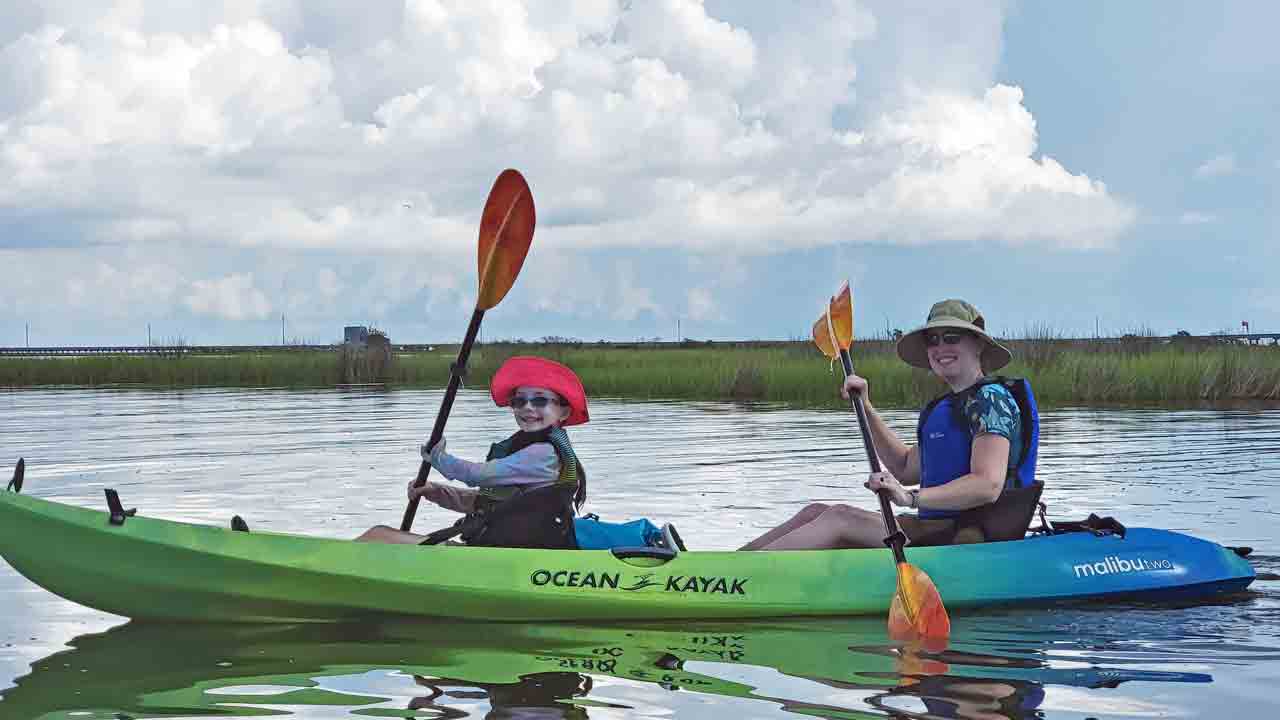 2023 Dates: September 8-10, 2023 (FULL)
Looking for an adventurous, educational experience for your family or group of loved ones? Join us for Family Camp.
This overnight, the weekend program allows families to explore Dauphin Island and investigate its habitats, guided by our full-time marine educators. Activities include a trip aboard the Sea Lab's research vessel to trawl and learn about Mobile Bay's inhabitants, a nighttime crab hunting 'crawl', a barrier island beach exploration, a kayak expedition through the salt marsh, a tour of Dauphin Island's history and historic locations, and a behind the scenes tour of the Alabama Aquarium.
Activities are primarily outdoors, and enrollment is limited to allow for distancing and a personalized experience. Participants enjoy meals at May's Café and on-site dorm accommodations (double-occupancy). The minimum age for participation is 8. Children must be accompanied by an adult at all times. Cost includes accommodations, meals, and all activities and supplies. The required vessel, media, and meal forms are sent upon registration.
Program Cost: $200 per participant, includes a non-refundable *$50 registration fee required to hold space.
For more information, email DISLFamilyCamp@disl.edu or call the DHP office at 251-861-2141, ext. 7515.
NOTE: The Dauphin Island Sea Lab reserves the right to cancel the program in the event enrollment is inadequate. Noncompliance with the rules of the program results in expulsion and forfeiture of the program cost.
Cancellations due to health concerns related to COVID-19 will be refunded.